Complete Indirect Flat Plate Solar Geyser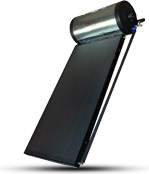 The iSun Series
South Africa's first locally produced next generation collector.
Save up to 40% on your electricity bill.
iSun Solar Power Points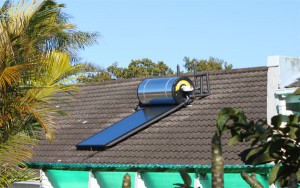 Made in South Africa

10 Year "no quibble" warranty

Life expectancy in excess of 25 years

Internationally certified – Solar Keymark,

CE, German TUV

SABS tested and approved

No maintenance / moving parts

Couples with a locally manufactured Solatherm geyser which carries a 10 year guarantee

System can be either on-roof or in-roof
Photo gallery – Indirect Flat Plate Solar Geyser Installations
Click on the photos to view a larger version
Click the link below to fill out a solar geyser enquiry form

Solar Geyser Savings Calculator
One of the main questions everyone wants to know when purchasing a solar geyser is, "How much money will I save with a solar geyser"? It's a valid question. So, to give our customers an idea we have created a Solar Savings Calculator. Just enter in how much your monthly electricty bill is and let our Solar Geyser Savings Calculator do the rest.