Swimming Pool Heat Pumps For Mpumalanga
Power & Energy Solutions is a premier provider of ITS swimming pool heat pumps and swimming pool heat pump systems for Mpumalanga. Our professional team of experts handle every aspect of your heat pump needs including supply, installation and service of the units. Below we have highlighted everything you need to know about ITS swimming pool heat pumps: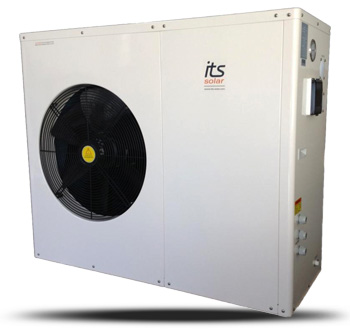 Swimming Pool Heat Pump Features:
ITS pool heating heat pumps are designed to make you get them most enjoyment from your pool. With pool temperatures programmable up to 40 deg Celsius you can now swim all year round. No longer do you need to have your roof covered with solar panels or spend thousands of Rand on electricity. ITS heat pumps are compact, quiet and very simple to install. It will provide you with many years of trouble free pool heating. ITS pool heat pumps uses the latest in heat pump control technology resulting in extremely low operational cost. For every R1.00 worth of electricity this unit can give you more than R5.00 worth of output heat. ITS Heat pumps boast a 500% efficiency rating which means you will gain a return on investment in less than 1 year.
Heat water to your preferred temperature all year round
ITS Heat pumps heat your pool in all weather conditions providing you with hot pool/ Jacuzzi water throughout the year.
Latest technology with easy to control LED display controller
Each heat pump comes with a digital system controller which intelligently controls the heat pump to ensure the highest possible efficiency .
Titanium heat exchanger
Super corrosion resistance with 50mm standard coupling connections for easy installation.
Silent, compact and great value for money
After you have installed an ITS Heat pump, you will barely notice that it is there as they are extremely quiet whilst in operation.
Beautiful high quality finish
ITS uses only high quality finishing materials on our products to ensure the product will even after years of exposure to the outside elements still remain as good looking as the day you bought it and comes in a plastic casing for costal areas to minimise corrosion.
Superior corrosion resistance
ITS use high purity metals and quality finishes in the manufacturing of our heat pumps to ensure superior corrosion resistance .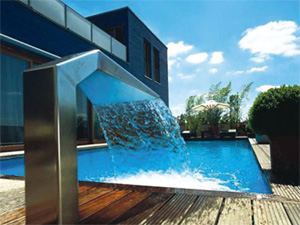 Fully automated anti freeze function
ITS systems have been tested in below zero conditions and are some of the most efficient systems on the market.
Quiet Operation and most important Environmentally friendly!!
Why Should you heat up your Pool?
Not only did you pay a lot of money to build your pool but it is also costing you a lot of money per month to maintain. The average pool owner in South Africa only uses his pool for 3 months of the year because the water is simply to cold the rest of the time. By using an ITS heat pump you can now enjoy your pool all year round thus getting the most from your swimming pool investment. You and your family will experience hours of fun in the pool instead of around the pool.
Pool Sizes and Applications Heat Pumps
| | | |
| --- | --- | --- |
| Unit | Heat Output | Suitable for |
| ITS-4.5HD | 4.5KW | 10 000 Litre Pools |
| ITS-9.5HDP | 9.5KW | 35 000 Litre Pools |
| ITS-12.5HDP | 12.5KW | 40 000 Litre Pools |
Interested in a heat pump?
Click the button below to fill out a heat pump enquiry: