Your Nelspruit Solar Geyser Supplier


02/28/2014

P&E News
,
Solar
,
Uncategorized

Comments Off

on Your Nelspruit Solar Geyser Supplier

Power & Energy Solutions provides a wide range of solar geyser solutions for Nelspruit, Mpumalanga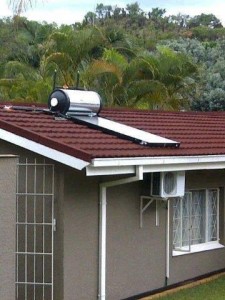 Opened in 2007, Power & Energy Solutions has been supplying, installing and servicing solar geyser in Nelspruit throughout that time. We recognise the impact of the solar geyser boom in Mpumalanga and offer various solutions for any residential, commercial or industrial project. The weather in Nelspruit is the perfect environment for a solar geyser that can save its owner a considerable ammount of money on their electricity costs as well as reducing their carbon footprint and creating a cleaner region at the same time.
Our extensive range of solar geysers include retrofit options where you can turn your existing geyser into a solar geyser, complete solar geyser systems and also low pressure solar geysers which are ideal for rural areas and low cost housing projects.
Click HERE for a tour of all our solar geyser options
Solar Geyser Savings Calculator
One of the main questions everyone wants to know when purchasing a solar geyser is, "How much money will I save with a solar geyser"? It's a valid question. So, to give our customers an idea we have created a Solar Savings Calculator. Just enter in how much your monthly electricty bill is and let our Solar Geyser Savings Calculator do the rest.